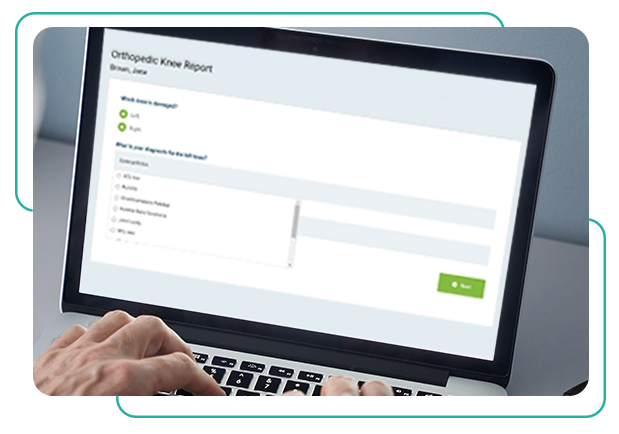 A report of findings should be comprehensive, well written, and enlightening to the patient. It is the first step to increasing case acceptance rate, improving patient retention and moving your practice into a higher revenue range.
Here are the top reasons Doctors tell us they love the ROF Assistant:
Helps them minimize the time they spend on ROFs
The reports are very professional
Reports contain graphics, text, videos and more so no matter how the patient best learns new material - we have them covered
Increases case acceptance rate
Helps patients understand why they should stay on your treatment plan until wellness is reached
Enables Doctors to easily train staff to handle the report of findings presentation!
Helps increase revenue for the practice
Why use this rapid report of findings builder?
Create detailed reports that include well researched, well written and sourced data about the patients condition and recommended treatment.
Easily add your videos like, patient education, testimonial, procedures, or your personal message.
Show potential patients why chiropractic care, spinal decompression, or other treatments you offer may be the perfect treatment option for that patient's specific condition.
Quickly customize treatment programs or utilize the preprogrammed options
The treatment and DME selections are extensive but you can customize and easily add others
The program resides on a HIPAA compliant web server, so no downloading or technical expertise is required!
Track case acceptance rate and revenue generated
Keep staff statistics
Incredible ROI and no contract
Each report of findings in the system is generated by choosing options from pre-populated or customized menus.
Our Online Practice University is an e-learning portal that will train your staff
Fill out this form to request a demo
Reports that are currently available include:
Chiropractic care
Herniated Disc/Spinal decompression
Advanced arthritis relief program
Knee osteoarthritis
Shoulder osteoarthritis
Hip osteoarthritis
MCL tear
Rotator cuff tear
Bursitis
Neuropathy
Herniated disc
Spinal decompression
IV nutrition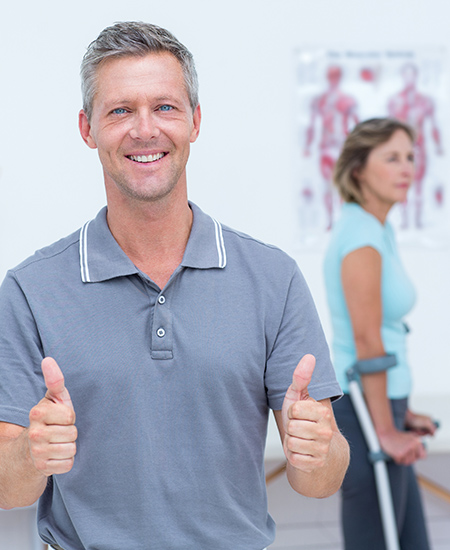 What are Doctors and Case Managers Saying?
"We are finding the system to be a very important and valuable resource for our ROFs and it is definitely helping the overall close rate! We were just able to upload a knee x ray and it really brings the report to life!"

Dr R.L- Plantation, FL
"We closed 3 of the first 4 large cases that we presented using the ROF Assistant. This is great!"

S.H. Case Manager, Washington, MO
"I don't know why any practice would not use this. It's easy, inexpensive and makes patient education really easy!"

Dr R.F. – Jacksonville, FL
"This is the greatest thing I've ever seen!"

Dr J.B. – Ridgeway, CO
"I have closed new cases with the ROF Assistant, I find it easy to use and would recommend it to another practice!"

Dr L.D. – Orlando, FL
"Don't change the price on me... but after seeing the demo I expected you to tell me it was $10,000 plus a monthly fee"

Dr D.J. – Chicago, IL
How to use the Report of Findings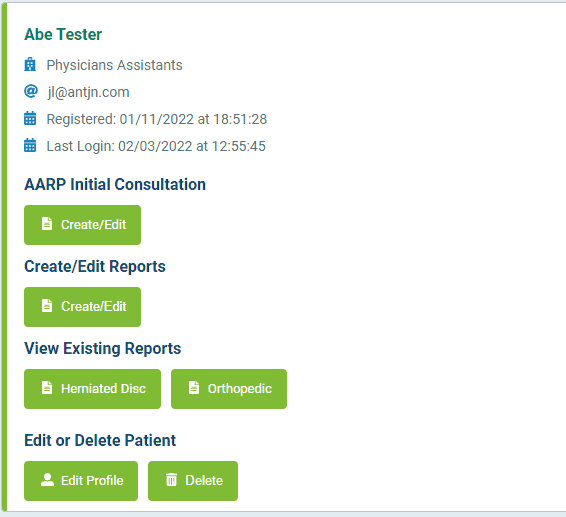 Simply add a patient and create a report, letter of medical necessity if needed, view an existing report, or make changes to the patient info. It takes just a few minutes to create an in-depth, well researched and written report of findings!
The typical report can be created in less than 5 minutes. The reports are then auto generated in seconds. The system draws data from our extensive library based upon the answers that you selected from the drop-down menus, or custom treatments or DME that you have added. Each report displays your practice logo.
You can quickly and easily add video testimonials, and/or treatment videos. In fact, you can add any video that you've placed on YouTube first.
We recommend presenting the report face-to-face with the patient. If the patient does not opt for treatment, or needs to speak with a co-decision maker, you can easily email a link that allows the patient to access his or her report on our HIPAA compliant server. We have found that when the full report is viewed by the co-decision maker, fewer treatment programs are lost.
If your patient requires multiple reports, they are all available to be viewed at any time. Look at the screen capture at the right and you'll see that under "View Existing Reports" every report you have created for that patient can be opened with a single click.
The dashboard tracks your case acceptance and so much more!
The dashboard tracks case acceptance rate per team member and as a practice. See the revenue of cases accepted, pending, and declined. You can also see your close rate per type of treatment.
Our statistics program helps you track your staff's level of production. They simply fill in their numbers daily and the system creates graphs weekly. As an example: The case manager might put in the number of consultations done each day, the number of cases closed, and the dollar volume of the cases closed. At the end of the week, the system will create a graph for each stat, and place them in the stat center for the practice owner to see. Each employee can see his or her own graphs and will be provided with ideas that will help keep a good graph going up, or get a fallen graph headed in the right direction! Properly keeping stats and having your team members follow proven actions to keep production going well, will help your practice thrive without you having to do all the work.