Generate comprehensive, well-written, and enlightening report of finding in as little as 5 minutes
Get Started
In the intricate sphere of integrated practices, excelling often requires an exceptional report of findings that help close high dollar cases. Effective communication, precision, and transparency in portraying care outcomes to patients are crucial. Our software developed patient care reports, offering over 500 predefined templates and endless customization options, stand out as a beacon. They not only foster unparalleled trust and enhance communication but also resonate with every kind of learner by employing a diverse set of mediums—written word, videos, graphics, motion graphics, expert-backed studies, testimonials, and even your bespoke videos. This holistic approach significantly elevates treatment opt-in rates by offering comprehensive insights into patients' conditions.
________________________________________
The Importance of Proper Reports of Findings:
Multimodal Data Presentation: Addressing all the commonly known ways that people assimilate data—through the written word, video, graphics, motion graphics, expert opinions supported by studies, patient testimonials, and even your customized videos—our reports cater to every patient's preferred learning style.
In-Depth Understanding of Conditions: Each report meticulously details the nature of the condition, ensuring patients are informed about their health status.
Consequences of Neglect: By outlining potential repercussions if patients neglect proper treatment, the reports ensure an informed choice is made.
Corrective vs. Relief Care: Reports differentiate between masking symptoms with pain relief medications and comprehensive corrective care targeting and addressing the condition's root.
Financial Insight: An illustrative breakdown of the cost of living with specific conditions enables patients to realize that seeking proper care is not just cost-effective but also a pathway to an enhanced quality of life.
Enhanced Trust and Opt-In: Comprehensive, transparent reports bolster patient trust, which directly links to increased rates of treatment opt-ins.
________________________________________

Why Software-Developed Reports?
Extensive Templates: Over 500 predefined report templates provide a foundation to streamline the report creation process.
Endless Customization: Go beyond the predefined templates; create an infinite array of reports tailored to your practice's unique needs.
Consistency: Automated templates ensure a consistent presentation and content, establishing brand recognition and trust.
Efficiency: Eliminate manual report creation, empowering your staff to center on core patient care.
_______________________________________
Driving Patient Acquisition with SAAS-Developed Reports:
Educated Decision Making: Comprehensive reports empower prospective patients to make informed decisions, raising the odds of choosing your practice.
Referrals: The detailed, multi-modal approach of your reports can leave a lasting impression, prompting existing patients to refer their circle.
Enhanced Online Reputation: Increased patient satisfaction, stemming from transparent communication, augments positive online reviews and broadens your digital footprint.
Increased Treatment Uptake: When patients grasp the full picture—financial, health, and long-term implications—they're more likely to opt for treatments, amplifying both health outcomes and your practice's trajectory.
________________________________________
Key Features of Our Reports of Findings:
Interactive Visuals: Graphs, images, and charts lucidly delineate patient progress, costs, and findings.
Secure Access: Data is housed in HIPAA compliant cloud storage backed by rigorous security measures.
Over 500 predefined reports
Infinite custom report options
Follows proven sales methodology that helps increase your patient acquisition rate
________________________________________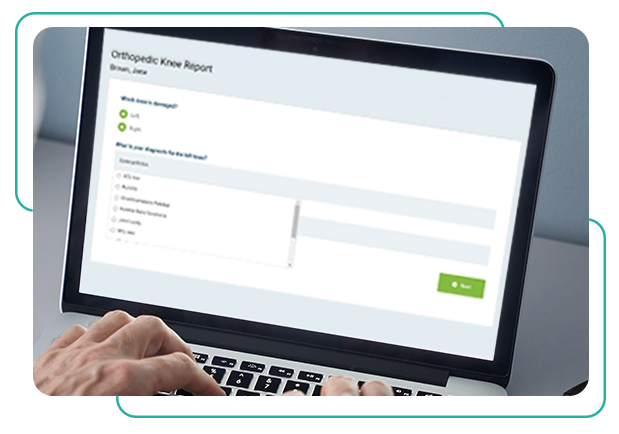 A report of findings should be comprehensive, well written, and enlightening to the patient. It is the first step to increasing case acceptance rate, improving patient retention and moving your practice into a higher revenue range.
Here are the top reasons Doctors tell us they love the ROF Assistant:
Helps them minimize the time they spend on ROFs
The reports are very professional
Reports contain graphics, text, videos and more so no matter how the patient best learns new material - we have them covered
Increases case acceptance rate
Helps patients understand why they should stay on your treatment plan until wellness is reached
Enables Doctors to easily train staff to handle the report of findings presentation!
Helps increase revenue for the practice
Why use this rapid report of findings builder?
Create detailed reports that include well researched, well written and sourced data about the patients condition and recommended treatment.
Easily add your videos like, patient education, testimonial, procedures, or your personal message.
Show potential patients why chiropractic care, spinal decompression, or other treatments you offer may be the perfect treatment option for that patient's specific condition.
Quickly customize treatment programs or utilize the preprogrammed options
The treatment and DME selections are extensive but you can customize and easily add others
The program resides on a HIPAA compliant web server, so no downloading or technical expertise is required!
Track case acceptance rate and revenue generated
Keep staff statistics
Incredible ROI and no contract
Each report of findings in the system is generated by choosing options from pre-populated or customized menus.
Our Online Practice University is an e-learning portal that will train your staff
Fill out this form to request a demo
Reports that are currently available include:
Chiropractic care
Herniated Disc/Spinal decompression
Advanced arthritis relief program
Knee osteoarthritis
Shoulder osteoarthritis
Hip osteoarthritis
MCL tear
Rotator cuff tear
Bursitis
Neuropathy
Herniated disc
Spinal decompression
Diabetes Type 2
Wound care
IV nutrition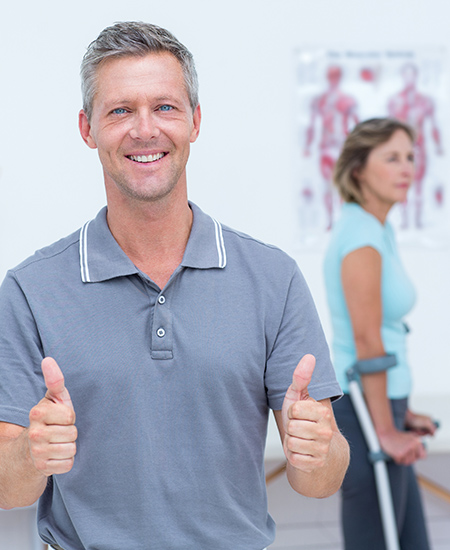 What are Doctors and Case Managers Saying?
"We are finding the system to be a very important and valuable resource for our ROFs and it is definitely helping the overall close rate! We were just able to upload a knee x ray and it really brings the report to life!"

Dr R.L- Plantation, FL
"We closed 3 of the first 4 large cases that we presented using the ROF Assistant. This is great!"

S.H. Case Manager, Washington, MO
"I don't know why any practice would not use this. It's easy, inexpensive and makes patient education really easy!"

Dr R.F. – Jacksonville, FL
"This is the greatest thing I've ever seen!"

Dr J.B. – Ridgeway, CO
"I have closed new cases with the ROF Assistant, I find it easy to use and would recommend it to another practice!"

Dr L.D. – Orlando, FL
"Don't change the price on me... but after seeing the demo I expected you to tell me it was $10,000 plus a monthly fee"

Dr D.J. – Chicago, IL
How to use the Report of Findings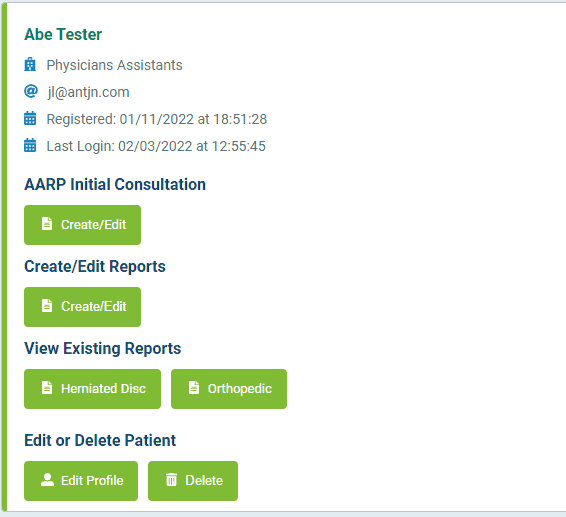 Simply add a patient and create a report, letter of medical necessity if needed, view an existing report, or make changes to the patient info. It takes just a few minutes to create an in-depth, well researched and written report of findings!
The typical report can be created in less than 5 minutes. The reports are then auto generated in seconds. The system draws data from our extensive library based upon the answers that you selected from the drop-down menus, or custom treatments or DME that you have added. Each report displays your practice logo.
You can quickly and easily add video testimonials, and/or treatment videos. In fact, you can add any video that you've placed on YouTube first.
We recommend presenting the report face-to-face with the patient. If the patient does not opt for treatment, or needs to speak with a co-decision maker, you can easily email a link that allows the patient to access his or her report on our HIPAA compliant server. We have found that when the full report is viewed by the co-decision maker, fewer treatment programs are lost.
If your patient requires multiple reports, they are all available to be viewed at any time. Look at the screen capture at the right and you'll see that under "View Existing Reports" every report you have created for that patient can be opened with a single click.
The dashboard tracks your case acceptance and so much more!
The dashboard tracks case acceptance rate per team member and as a practice. See the revenue of cases accepted, pending, and declined. You can also see your close rate per type of treatment.
Our statistics program helps you track your staff's level of production. They simply fill in their numbers daily and the system creates graphs weekly. As an example: The case manager might put in the number of consultations done each day, the number of cases closed, and the dollar volume of the cases closed. At the end of the week, the system will create a graph for each stat, and place them in the stat center for the practice owner to see. Each employee can see his or her own graphs and will be provided with ideas that will help keep a good graph going up, or get a fallen graph headed in the right direction! Properly keeping stats and having your team members follow proven actions to keep production going well, will help your practice thrive without you having to do all the work.